Learn More About Who You're Working With
We are Marketing, Video Production, & Graphic Design Experts Committed to Helping Your Company Increase Revenue
Do you have the right content and strategies in place to grow your brand so you don't have to do everything yourself?
Are you frustrated that you don't have a predictable pipeline of new customers flowing in from your Google ads, social media, and email list?
Can you get your business to a place where you will have the option to sell it when you're ready?

We help brands grow their business faster by walking them through proven systems. These are the exact system we developed in order to grow our clients businesses time after time.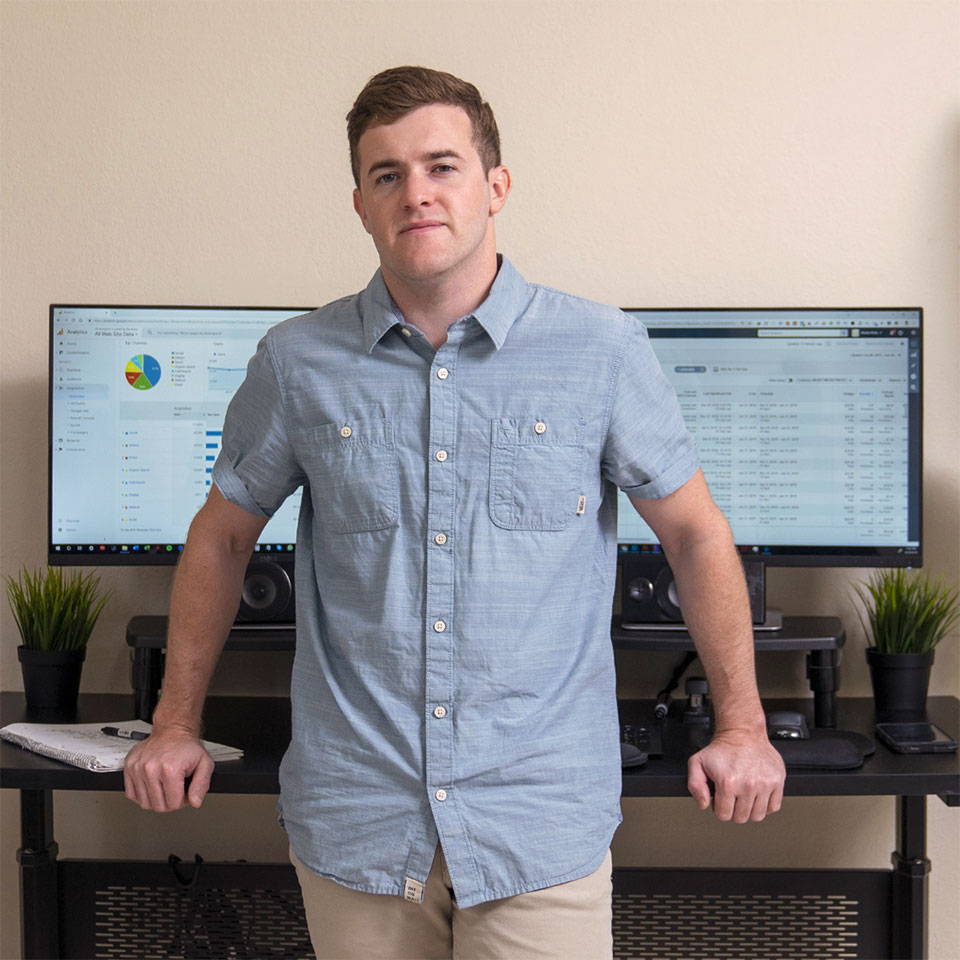 We understand the pain of building awareness and sales in the crowded market, because not only have we helped over 200 businesses, but we have been a crucial player in launching numerous businesses from the ground up.
Having the right systems to follow is one of the major things that separate the most successful brands from the ones that struggle to survive.
If you're still reading, then maybe we've got your attention?
If so... 🖐🏼 Let's connect, click here.
TOP BRANDS CHOOSE HICKEY MEDIA FOR BETTER RESULTS
For over 12 years my passion has been helping B2B and B2C companies BREAKTHROUGH the noise of online media and increase their profits with great content and targeted audiences. Working in a wide variety of niches from eCommerce in the fashion industry to lead generation in the luxury smart home automation industry. I use my skills in Graphic Design, and Video Production, to create strong visual content that explains your message clearly. As well as use my skills in Digital and Print Marketing to get the right campaign in front of the right person at the right moment. Working with me you will see that I am organized, ahead of schedule, transparent, and deliver time after time.
Fun Fact: I play as hard as I work. I'm an avid action sports enthusiast, beach volleyball lover, and have been known to push the limits.
"My goal of developing Hickey Media is to provide valuable actions and content that provide immediate results you can take right now to make a difference in your business. My passion and drive is to be the #1 resource for businesses looking to market their products and services. After 10+ years of creating content and managing campaigns, I've learned to what works and what doesn't. Making it easy for me to use the insight gained to help others save both time and money."
All the best,
Blake Hickey
CEO & Creative Director

Let's Start A Project Together
Contact us today for a complimentary consultation or keep scrolling down to see more

Keep The Good Feedback Coming
Our customers are the best
"I've worked closely with Blake over the last two-plus years. He demonstrated great workflow skills with the need to find the solution for any problem at hand. He created a detailed process flow from the beginning of the sale conception, to email campaign management, to live troubleshooting of customer issues."
Christopher Ramcharran

Technical Director LogoUp.com

"Such a pleasant experience dealing with Blake at Hickey Media! He used his background in embroidery and graphic design to complete my logo and I couldn't be happier with the way it turned out! I have had the logo digitized for custom embroidery and am now putting it on hats without thread breaks or any design issues!"
Nick Smith

CEO of VIP LMTD

"Blake is reliable, consistent and informative. When you work with Blake you will get more than what you pay for, I look at him as part of the S.D.1 family. Communication is very important to me and that is one thing I like about him, he keeps you in the loop on every single step that is being taken. You will never go wrong having him on your team."
Rodny Felix
Owner of Since Day 1