Collaborate with a good friend to launch a street fashion brand focused on action sports. Selling products in store and online.
Create designs that were stylish and functional for athletes. Market the products on Facebook, word of mouth and sponsoring events.
Sponsored numerous different bmx, snowboard, skateboard, and wakeboard contest to get the word out about the brand.
"Incredible experience working with Blake to create Voyce. College became a large focus for our lives and it was quite the wild ride of success. Voyce was a great first business for us to learn the ins and outs of manufacturing, shipping, marketing, selling, sponsoring, manage team members, and more."
- George Sanidas, Co-Founder of Voyce Clothing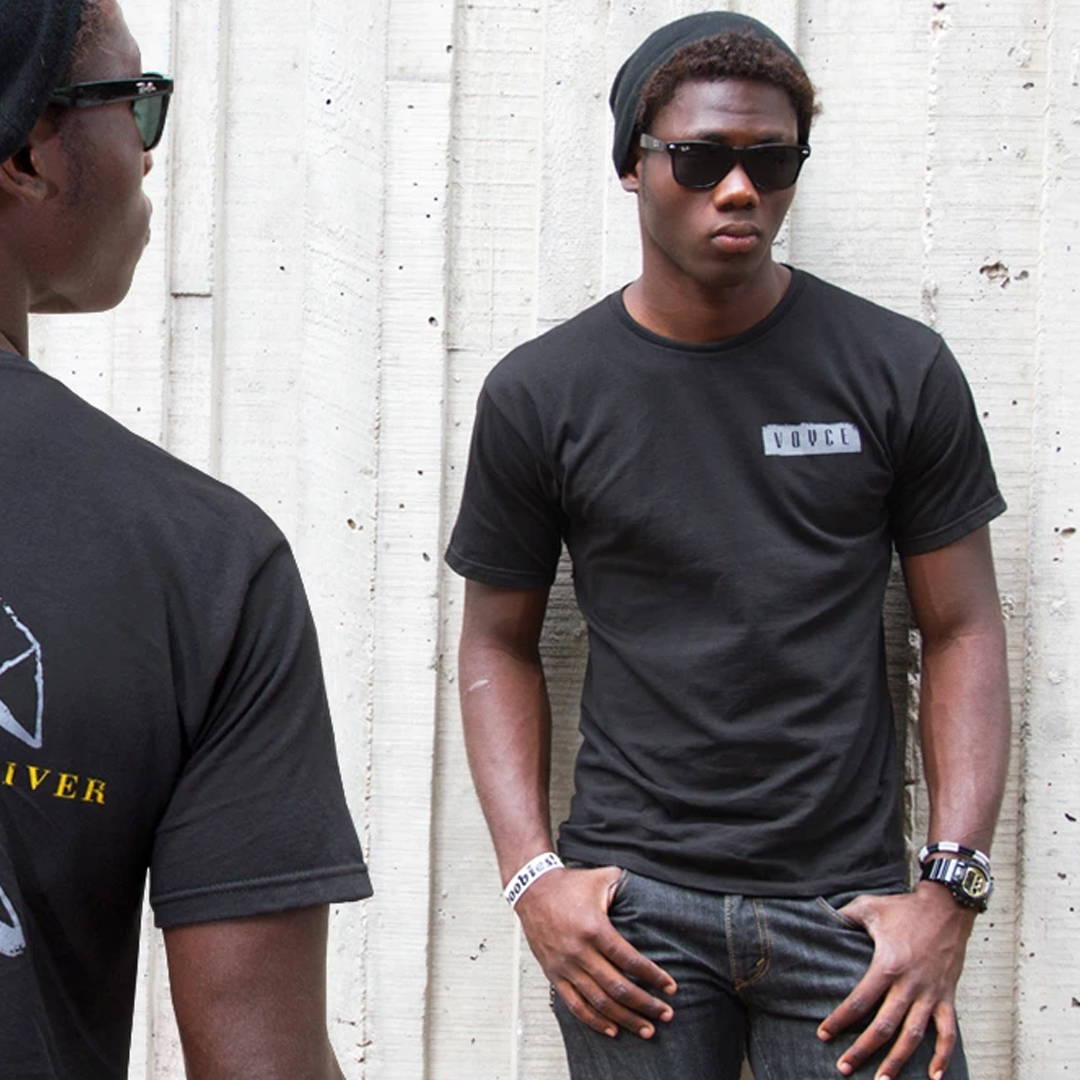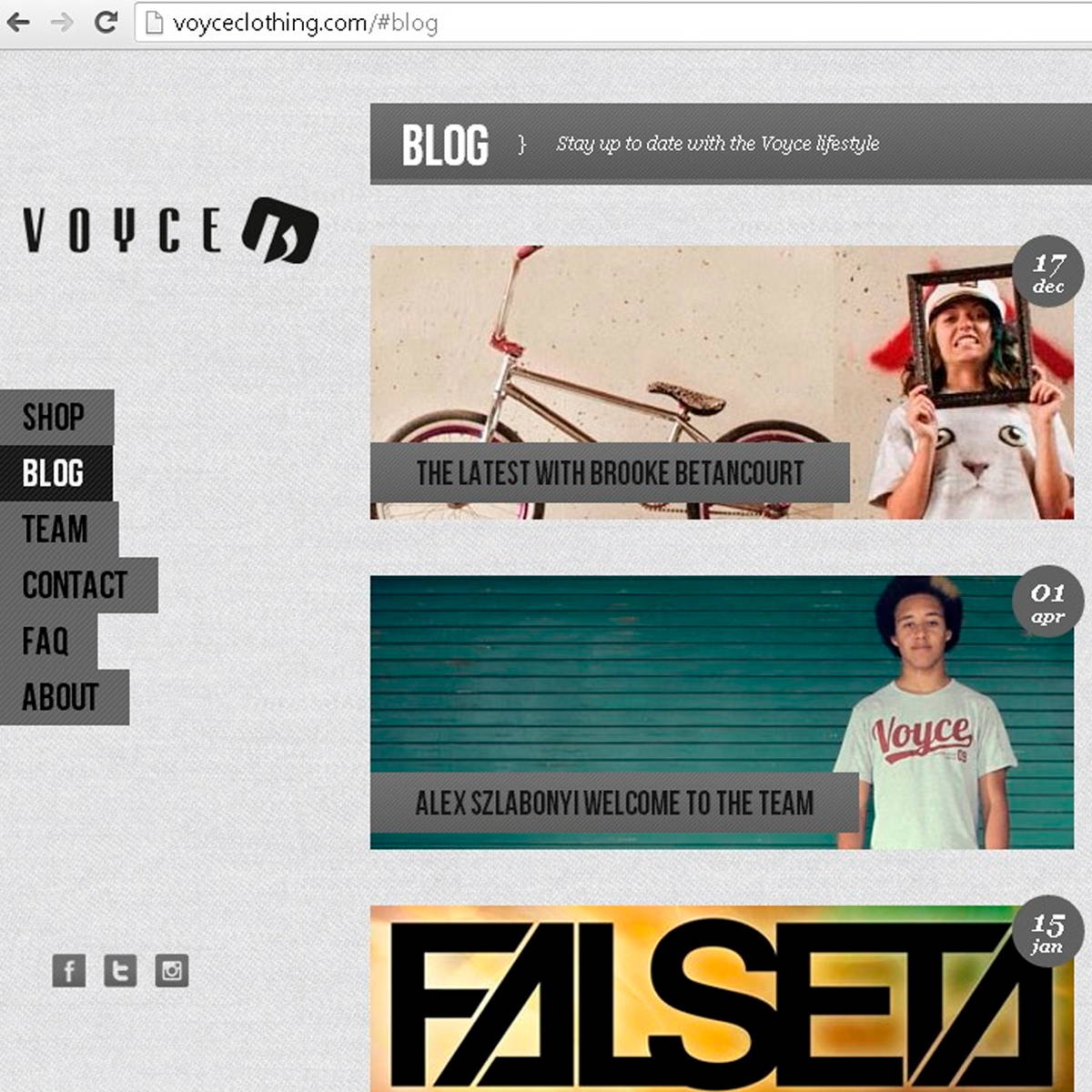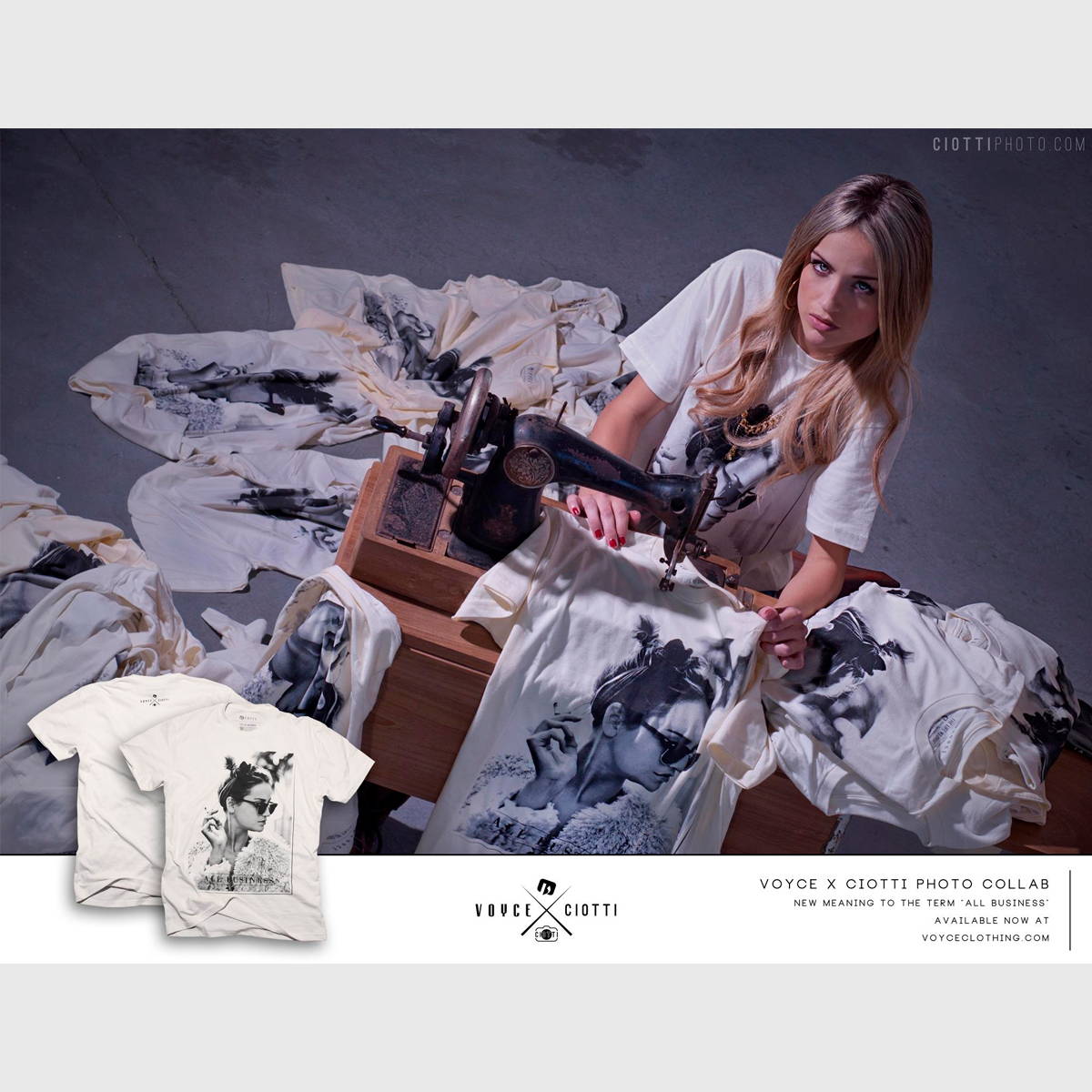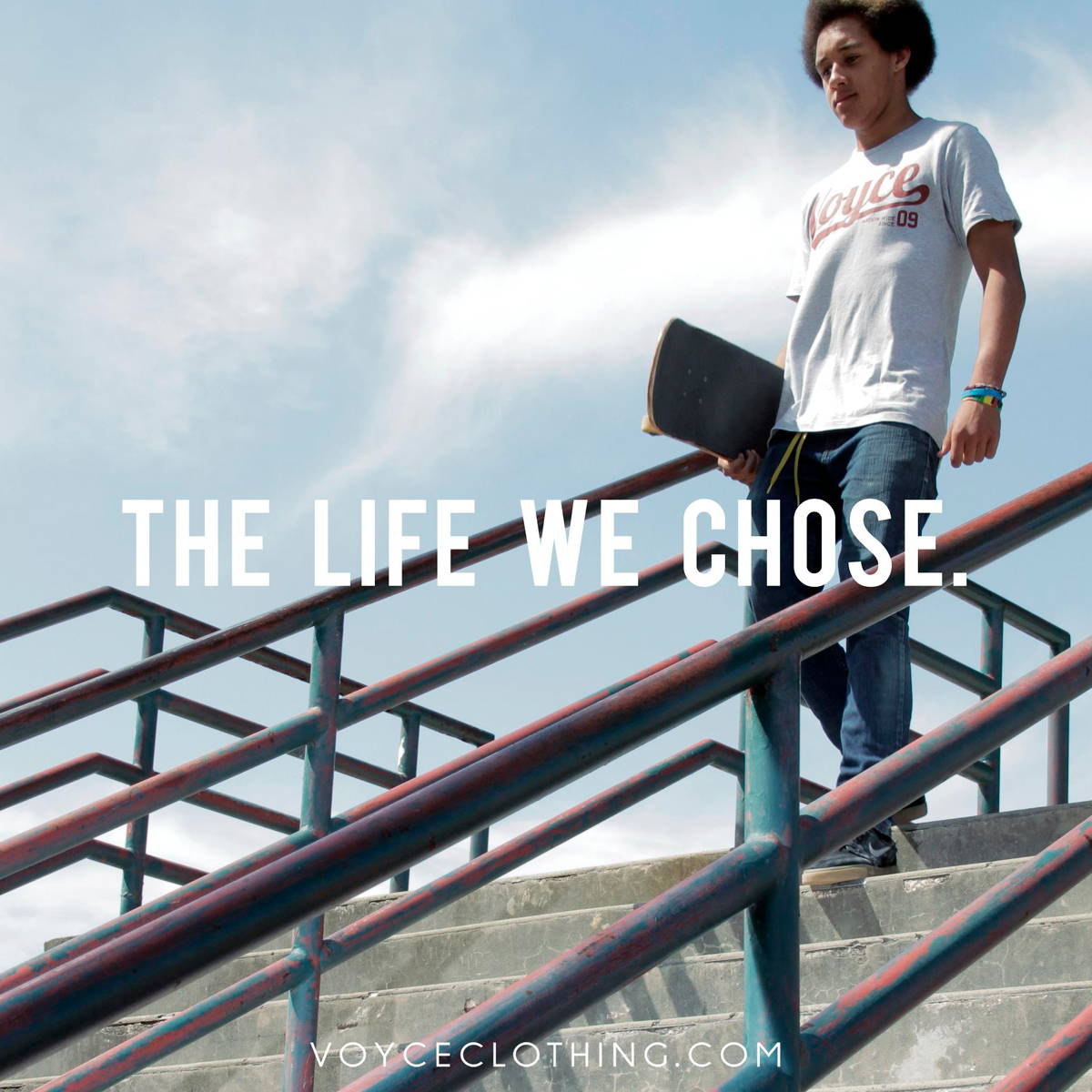 READY TO GROW YOUR BUSINESS?
Get your complimentary consultation, I'd like to hear your project and explain how I can help.